Nikutai Ten'i (Body Transfer) [Uncensored] 960x720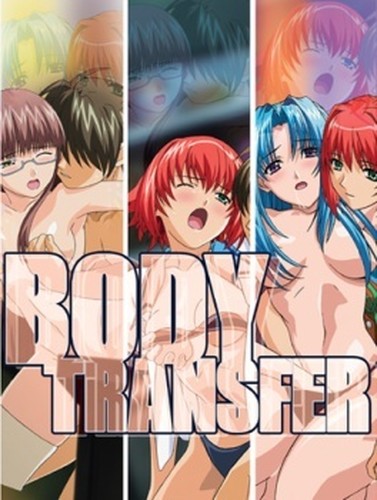 Title: Nikutai Ten'i
English title: Body transfer
Uncensored : YES
Episodes: 2
Aired: Dec 21, 2003 to Mar 25, 2004
Producers: Green Bunny
Studios: Arms
Language
: Japanese, English
Subtitles: Japanese, English
Resolution: 960 x 720
Duration: 28 min. per ep.
Kenichi and several of his friends stay after school to look at a new archaeological find, a bizarre looking mirror. Suddenly, the entire building is transported to an alternate dimension and a magic field surrounds it to prevent them from escaping. Also, their minds have switched to other people's bodies. The only way to switch bodies is when their sexual emotions are high. Kenichi must find a way to return everything back to normal before the dimension falls apart.
Hentai, Uncensored, Yuri, Blow Job, Gender Bender, Masturbation, School Girls. Missionary Position, Masturbate, Lesbian Sex, Scissors, Oral Sex, Prison Guard Position, Cowgirl Position, Doggy Style.
Body Transfer - 01 [960x720].mkv
Format
: Matroskaat 2 126 kb/s
Length
: 430 MiB for 28 min 15 s 817 ms
Aspect
: 960 x 720 (1.333) at 23.976 fps
Body Transfer - 02 [960x720].mkv
Format
: Matroskaat 2 155 kb/s
Length
: 440 MiB for 28 min 31 s 509 ms
Aspect
: 960 x 720 (1.333) at 23.976 fps
DOWNLOAD FILE(S) FROM:
Body Transfer - 01 [960x720].mp4
Body Transfer - 02 [960x720].mp4
Do you like the content of my contributions? Enter my Profile to find more :)